Here is a tentative schedule for the Great American Horse Drive:
Wednesday: Arrive at the "Big Gulch" ranch, orientation.
Thursday: Horse selection and briefing on Horse Drive Procedures.
Friday: Chuckwagon dinner and ranch ride.
Saturday: The excitement begins! The horses are corralled and ready to be released to start the 60-mile horse drive. The herd will be pushed to the halfway point. All guests will return to the ranch for a cozy night of rest in their bunkhouse.
Sunday: Bright and early, ranch hands and guests meet at the overnight pasture to start the last leg of the Great American Horse Drive. This includes a ride through Maybell, Colorado, a sack lunch on the trail, and by late afternoon we arrive at the Big Gulch Ranch. The day ends with a hearty supper and our celebratory Big Buckle Ceremony!
RIDING ABILITY SCALE


BEGINNER: a rider with little or no experience.

NOVICE: a rider who is comfortable and in control at a walk and/or trot but has limited experience at an extended trot and/or canter

INTERMEDIATE: a rider who is confident and in control in all gaits including a posting trot, canter and gallop, but does not ride regularly.

STRONG INTERMEDIATE: an intermediate rider who is currently riding regularly and is comfortable in the saddle for at least 6 hours per day. a rider who can post a long trot and is comfortable in cross country riding.

ADVANCED: all the above, plus the ability to handle a spirited horse in open range.

*PLEASE READ CAREFULLY*
Horse drives are similar to cattle drives with one major difference--- SPEED! You will drive over 400 horses for a total of 62 miles in the course of two days. We allow the horse herd to lead and we follow the pace they set. This means that you need to be COMFORTABLE in a trot or gallop. It is not enough to simply tolerate this place. We do not provide riding instruction, rather, we provide instruction on herd movement and strategy.
ENVIRONMENT
Colorado is a beautiful, high-altitude, dry climate that has no set weather patterns. We have had years where the sun beats down and we reach 80-90 degrees, while other years have snow and frigid temperatures, and even years with wind, rain and hail. You need to prepare for any of these conditions, as the horses do not stop for the rain! The terrain on which you will be riding consists of stints of uneven, rural dirt-roads and asphalt highways.
RIDING ABILITY
As previously stated, the Great American Horse Drive is not geared for the beginner rider or for individuals who may have health issues. Seasoned horseback riders with cross-country experience will be better prepared physically and mentally for this adventure. Riding requires that you have control of your upper body, good strength in your legs, and the ability to balance while on the horse. If you do not have control of your body you are at risk of falling off the horse or injuring the horse by rocking around on his back. Horses, much like people, try to avoid situations lending to discomfort, and they will respond to protect themselves if they are in pain. Please see guide on riding ability scale to evaluate your riding ability.
PHYSICAL CONDITION
Those who are in above average physical and mental condition are at an advantage when it comes to keeping up on the Great American Horse Drive. However, it takes more than pure athletic ability to ride on the drive, successfully. It is even more important that you are conditioned for this type of riding. We highly suggest doing exercises that enhance your riding muscles and increase your inner core strength prior to attending the drive.
LIVING QUARTERS
There is no additional charge for accommodations and clients are welcomes to stay with us at the ranch or head to town to rent a hotel room for the week. It is important to note that our living quarters are true western bunkhouses, in a rustic ranch setting. Each room has a minimum of two beds/bunks and as many as six. please expect to share your room with at least one other person. There is a common bathroom for the bunkhouses with showers, sinks, and toilets. The ranch is located 13 miles outside of Craig, so we have limited cell phone service, and internet is not available. Be aware you may need to go into town to make phones calls. This could also be a great opportunity to unplug, disconnect and truly embrace the cowboy lifestyle!
MEALS
Sombrero Ranches has a full time cook, and we provide three meals a day for our family and volunteers. Guests are welcome to join us for meals at no additional cost. the serving schedule is posted along with a menu of meals for the day. We serve ranch style, family meals which consist of meat, potatoes, vegetables and salad. Due to so many guests and staff, we are unable to accommodate special dietary needs.
HOW DO I SIGN UP FOR THE HORSE DRIVE?
Each year, guests are anxious to attend the ride and availability on this "ride of a lifetime" goes quickly! As such, we highly encourage you to register promptly, the total cost for our "first-timer" is $2400.00 per person, this includes an authentic five-day horseback adventure. A deposit, equal to half the total price, is required for all guests to hold your position for the Horse Drive, the full amount is due by April first. Guests are welcome to dine in our "family-style" dining hall and stay in the "bunk-house" at no additional charge.
We hope you can join us for a one of a kind adventure!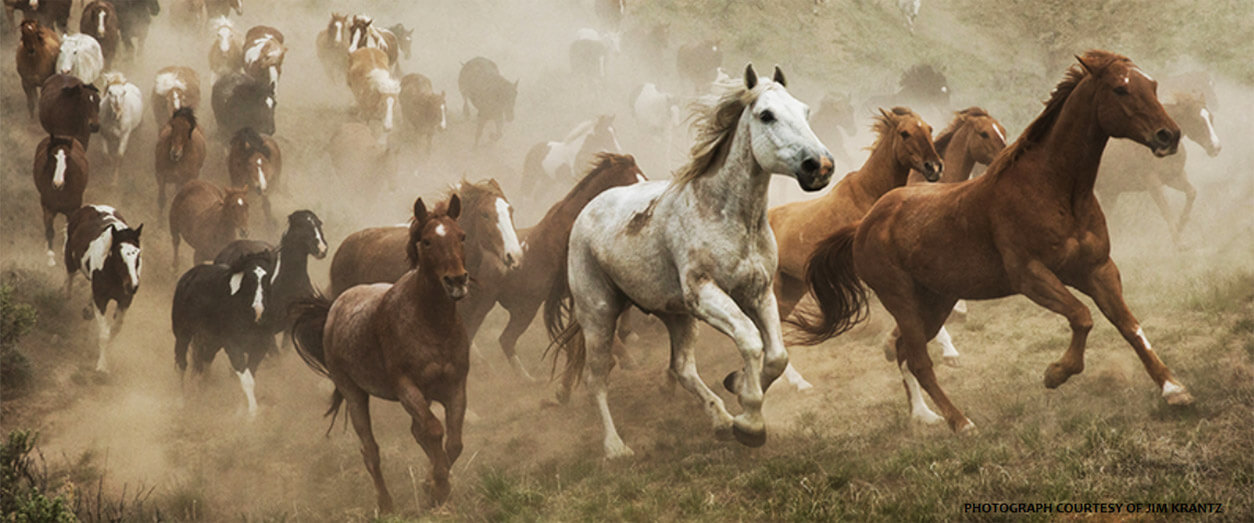 For more information please contact: [email protected]
Sombrero Ranches, Inc.
(Business Office Only)
911 Kimbark Street • Longmont, CO 80501
(303) 442-0258(303) 442-0258